OK, I managed to get a step closer … Bunnies, not hares (hairs) … WIP …
This just proves a concept of being able to change the portrait at the moment. Now to automate it …
At the moment, I am not able to extract data as easily as I wanted to (it's probably just me), but I have an xml file that dedicates a switch of portrait at the moment … but is currently limited to a single portrait name. It's something I may be able to "improve" moving forward, but as long as I can automate what I currently have, then at least it works as a one xml file per portrait switch.
UPDATE: And here we go via a conversation …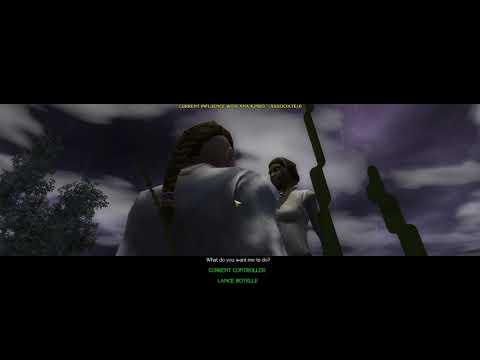 @andgalf Let me know if you think this is what you were after! I assume it is, but don't want to assume you intend to rework your module unless you want to.
All the same, I can upload the xml and script for anyone who is interested. At the moment, there is one simple conversation script (which can be rewritten if the event needs to be done some other way), and an XML script (and supporting gui script). The XML script simply sits in your campaign folder (or wherever you want it), and contains a reference to the tga file you want to update as a portrait. You simply edit this to refer to a tga in your campaign folder (or wherever), and it works.